CHELSEA'S BED & BISCUIT
What we are to you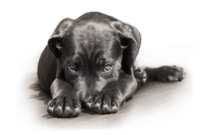 Chelsea's Bed & Biscuit takes pride in taking over for Eastside Kennels. We strive to do our best in maintaining the highest standards of care to all pets that come to our facility. We have many years of experience in the pet industry. If the stay is just for the day, over night or days of boarding; we will provide attention, playtime, and love and affection to your fur baby. Our groomers take pride in their work & it will shows when you pick up your K9 or feline from their grooming visit.
Our team is here for your four-legged members. We always take time to care for our clients pets and to provide the best care possible for their loving family member.
Bill enlisted in the US Navy in November of 1996. During his tenure he assumed duties as a Military Working Dog (MWD) Patrol/Narcotic/Bomb Handler, Kennel Master, and Instructor. He trained and certified over 256 MWDs while in the US Navy. In 2006 he was honorably discharged from active duty. In the same year began his second career in sales. He quickly rose from the position of sales associate to General Sales Manager of two nationally recognized corporations in the San Antonio and Corpus Christi areas. After having a successful career in sales, Bill and his family decided to go into business for themselves in the dog and cat boarding and dog training business. Bill will be moving on from his current career with Off Leash K9 San Antonio, TX., where he has been working for the last 18 month as Head Trainer. During his time with Off Leash K9 San Antonio he has trained & cared for over 160 dogs to date. While working for Off Leash K9 San Antonio, Bill received over 100 video & written testimonials for which all were 5 star ratings. Bill brings 15 plus years of experience in both aspects of caring & training of dogs.